PhpCMS Content Management System Script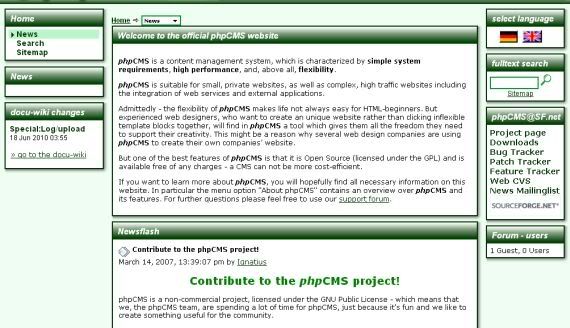 phpCMS is a content management system, which is characterized by simple system requirements, high performance, and, above all, flexibility.
phpCMS is suitable for small, private websites, as well as complex, high traffic websites including the integration of web services and external applications.
Admittedly - the flexibility of phpCMS makes life not always easy for HTML-beginners. But experienced web designers, who want to create an unique website rather than clicking inflexible template blocks together, will find in phpCMS a tool which gives them all the freedom they need to support their creativity. This might be a reason why several web design companies are using phpCMS to create their own companies' website.
Download Links
If You Would Like To Submit Your Own Free Theme Template Design, We Encourage You To
Register
and Get An Account on Template4all.com